Time Higher Education (THE) released their 2023 World University Rankings today.
Click here to visit the THE World University Rankings site
. Elsevier is a proud partner of Times Higher Education, supplying the bibliometric dataset based on Scopus data for the 2023 THE World University Rankings. If you have ever wondered how Scopus data is used in the rankings methodology, keep reading and take time to look at the resources shared below.
Scopus data is used for only part of the overall THE Rankings methodology. THE calculates the overall rankings based on an institution's activity in Teaching (the learning environment), Research (volume, income and reputation), Citations (research Influence),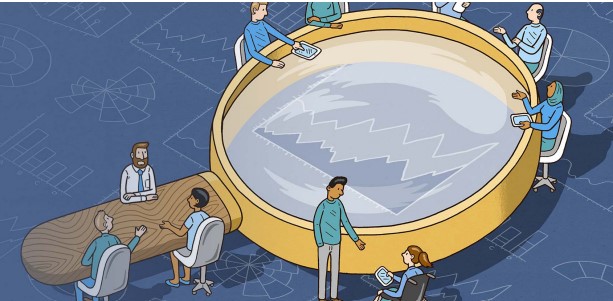 International Outlook (staff, students, research) and Industry Income (knowledge transfer). THE describes Citations (Research Influence) as an indicator of a university's "role in spreading new knowledge and ideas." THE calculates this using the bibliometric dataset produced using Scopus publication data and it accounts for 30% of the overall Rankings. The Scopus bibliometric dataset is also used for the Research Productivity indicator (6% of the total ranking score) and the International Collaboration indicator (2.5% of the total ranking score) within the Research and International Outlook portions of the Rankings methodology respectively.
Scopus data is organized in a structured way so you (and Times Higher Education) can use it to uncover insights about global research. A key to that structure is organizing of the data based on the relationships between authors and institutions; this relationship relies on the accuracy of Scopus author and institutional profiles. Elsevier provides THE with a bibliometric dataset based on publications in a five-year window and citations in a six-year window. Elsevier provides a 5-year Field Weighted Citation Impact (FWCI) metric for the Citations (research influence), the number of publications for the research productivity indicator and the proportion of the university's total relevant publications that have at least one international co-author for the International Collaboration indicator.
The Elsevier Partnership with THE Goes Beyond Scopus
Use of Scopus data allows Elsevier to provide THE with a robust bibliometric dataset they can use with confidence when completing their Rankings methodology. The bibliometrics dataset provided to THE is also available to analyze in SciVal through the Rankings analysis feature of the Overview module. This provides SciVal users access to the actual bibliometrics used in the THE World University Rankings so they can:
Analyse, understand and generate insights based on the actual FWCI and Citation Scores used in 30% of the THE WUR, rather than proxies developed in-house
Benchmark at the THE subject level for deeper understanding of your university's position and to inform faculty and department level plans
Analyse, benchmark, and produce peer comparison reports across all bibliometric drivers directly in the Benchmarking module
Analyse the trends in the bibliometric drivers to enrich your understanding and inform plans accordingly
Remove the need for manual curation and the development of proxy indicators
To learn more about THE Rankings and Elsevier solutions, look at:
Understanding Scopus & SciVal and the Times Higher Education